Health Care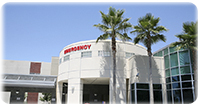 Commercial Pest Management for
Long Beach Health Care Facilities
As a special needs establishment you need special services in pest management. We deliver them.
Our pest control service for Long Beach Health Care Facilities is based on a model recommended by "Health Care without Harm" and follows guidelines set by:
Healthcare Without Harm
Practice Greenhealth
Association for the Healthcare Environment
Your Long Beach healthcare facilities are required to meet Joint Commission requirements. You need to minimize the risk of chemical exposure to occupants while at the same time reduce pest activity while incorporating proper pest control.
At Ronin Pest Control, we get the importance of proper pest management at your facility and provide tailored solutions to effectively manage your Long Beach pest problem. Our team works hand-in-hand with your staffs for up front communication and reporting to make sure you're getting the best results.
Free Commercial Consultation 
Give us a call to know more about our services and take advantage of our free consultation services. We will work with you to develop a custom, Integrated Pest Management program that will work best for your facility.
Call Today for a Free Consultation!