Other Industries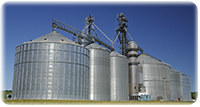 Pest Control for Other Industries
We offer commercial Pest Management Services for All Industries
Our highly trained and experienced staffs are able to quickly identify and treat any pest problem in any type of business environment.
Whether you are in the storage, manufacturing or processing business or your premise has unique requirements in relation to maintenance, sanitation and storage regulation practices, we are here to help. Our technicians are able to assess individual pest problems and offer treatment and management programs that allow you to carry on with your business. All our services are documented with detailed reports which are consistently provide and delivered to you. Onsite reviews and meetings further guarantee that you know and are completely satisfied with pest management services offered by Ronin.
At Ronin, we consider ourselves part of your business equation. We will take care of all your pests with the aim of helping you focus on the core operations of your business.
Call us Today for a Free Consultation!